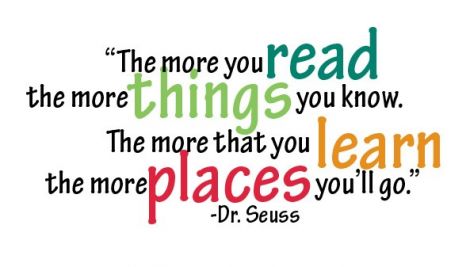 Our 2021-2022 Booklist!
For Younger Children...

For Older Children...

· Clean Up! Nathan Bryon and Dapo Adeola

· And Tango Makes Three Justin Richardson

· Under the Great Plum Tree Sufiya Ahmed

· Coming to England Floella Benjamin

· Ossiri and the Bala Mengro Richard O'Neill

· What is Poo? Katie Daynes

· Tomorrow I'll be Kind Jessica Hische

· The Bug Girl: A True Story Sophia Spencer

· Just Like Me Vanessa Newton

· Professor Astro Cat's Solar System Dominic Walliman

· Inside the Villains Clotilde Perrin

· Salty Dogs Matty Long

· Gorilla Anthony Browne

· The Problem with Pierre C.K. Smouha & S Hubbard

· Meesha Makes Friends T Percival

· Mixed: A Colourful Story Arree Chung

· Little Red Reading Hood The Brothers Grimm

· Be More Bernard Simon Phillip

· The Littlest Yak Lu Fraser & Kate Hindley

· Izzy Gizmo Pip Jones

· The Invisible String Patrice Karst

· I'm sticking with You Smriti Prasadam-Halls

· All are Welcome Alexandra Penfold

· We're All Wonders R J Palacio

· Free-Range Freddy Rachel Bright

· The Worrysaurus Rachel Bright & Chris Chatterton

· Out and About A first book of poems Shirley Hughes

· DK Real Superheroes Julia Seal

· Rain Before Rainbows Smriti Prasadam-Halls

· The Wide Wide Sea Anna Wilson

· The Proudest Blue Ibtihaj Muhammad

· I Care About My Friends Liz Lennon

· The Awesome Night Sky Kay Barnham

· My Very Important World DK

· A Stroll through the Seasons Kay Barnham

· Kings of the Jungles Donald MacCoy Williams

· Seashore: My First Book of Nature Victoria Munson

· My Book of Dinosaurs and Prehistoric Life DK

· The Runaway Pea Kjartan Poskitt & Alex Willmore

· Lark Anthony McGowan

· Absolutely Everything Christopher Lloyd

· Illegal by Eoin Colfer

· The Girl of Ink and Stars by Kiran Millwood

· The Hobbit by JRR Tolkien

· Wildspark Vashti Hardy

· Rise Up: Extraordinary Kids and Stories Amanda Li

· The Girl Who Stole an Elephant Nizrana Farook

· Funky Chickens Benjamin Zephania

· Overheard in a Tower Block by Joseph Coelho

· Poems Aloud: An Anthology Joesph Coelho

· A Poem for Every Night of the Year Allie Esiri

· The Wild Robot Peter Brown

· Great Adventurers Alastair Humphreys

· Stories for Boys Who Dare to be Different Ben Brooks

· Varjak Paw S.F. Said

· The Rhythm of the Rain Grahame Baker

· Egypt Magnified David Long and Harry Bloom

· Amazing Islands Sabrina Weiss and Kerry Hyndman

· The Street Beneath My Feet C Gullain & Y Zommer

· Flotsam David Wiesner

· Shackleton's Journey William Grill

· When the Mountains Roared J Butterworth & R Biddulph

· A Planet Full of Plastic Neal Layton

· Henry's Freedom Box Elen Levine

· I Have a Dream Kadir Nelson

· You Are a Champion Marcus Rashford and Carl Anka

· The Big Book of Football MUNDIAL

· Kane (Ultimate Football Heroes) Matt & Tom Oldfield

· Mbappe (Ultimate Football Heroes) Matt & Tom Oldfield

· Fantastic Footballers: 40 Inspiring Icons J-M Billioud

· Planet Omar Zainab Mihar

· Orphans of the Tide Struen Murray

· The Highland Falcon Thief MG Leonard & S Sedgman

· The Somerset Tsunami Emma Carroll

· Harklights Tim Tilley

· Dragon Mountain Katie & Kevin Tsang

· Malamander Thomas Taylor

· The Day I Fell into a Fairytale Ben Miller
Our Featured Books
The School is not responsible for the content of external Internet sites. We recommend adult supervision for all links to external sites.
St John Fisher Primary a Catholic Voluntary Academy, Spring Water Avenue, Sheffield, S12 4HJ T: 0114 248 5009